10 tags
I was metaphorically dragged by my ankles to attend this poorly scheduled school assembly, got somehow bemused by torn priorities, but decided to eventually give in. For one, my closest college friends' graduation falls exactly on the same day, but I couldn't argue more, so I finally settled on choosing and attending this one. The KASAMA Leaders' Assembly was a first in MSU-IIT...
10 tags
In today's highly dynamic world of multimedia entertainment, sticking to a single field is no longer the best way to capture an audience. Like say, in my latest attempt at being the jack-of-all-trades, I was somehow inclined to the idea of hoisting social wakefulness. So what's my next big move? Simple. It's film-making, baby! Well, I'm not really new to the whole film-making...
4 tags
1.) Get a GPA of 1.50 or higher! 2.) Post a look on LOOKBOOK.NU twice a week. 3.) Update my blog every after two days. 4.) Upload most — if not all — of the pictures that I took. 5.) Be a good, or great, JES sexytary! 6.) Buy a pair of shoes every month. 7.) Expand my bowtie collection. 8.) Improve my writing/literary prowess. 9.) Reconnect with old (or lost) friends. 10.) Create a fashion...
11 tags
Seasons of greetings, seasons of joy! What supposed to be a one-day social gathering has turned out to be a month-long yuletide celebration. Oops, make that four -ber months! This is the time when we wait for our favorite guardian Jack Frost to randomly sweep snowflakes unto our busy roads (how I wish). And even our Spanish amigos are sending their Feliz Navidad holiday greetings. Coz' one...
16 tags
After years of searching for the probable truth behind the Mayan prediction, the startling (and seemingly stupid, I think) question "Is the world gonna end?" has finally put to a halt. Numerous theories have risen, and frightening explanations have been made on the anticipated Armageddon. Today is the day that we got to prove those theories wrong. It's December 21, 2012: and I...
10 tags
December 17, 2012. A year of seemingly lingering recovery and psychological restoration had passed, but remnants of the unforeseen catastrophe nicknamed Sendong that took thousands of lives in Mindanao are still evident. I am a living witness of the abominable tragedy! It's not that I was directly affected by the storm. I was more than lucky not to experience the calamity myself, but more...
4 tags
erikayoko asked: HI, ikaw yung si Mang Serapio sa play sa iit ba? (OO,)
17 tags
Spare me the YOLO lecture, I have seen some of the the deplorable death-by-accident movies. To state the obvious, I have been extremely idle for quite a time now. And by idle, I mean, "… the term which generally refers to a lack of motion and/or energy", as how wikipedia would put it. Coz' even really passionate bloggers have their timely (restorative) hiatus, right? ...
10 tags
I have been a little active and diligent this week. More like busy, if you ask me. Thanks to my never-ending list of secretarial duties, random internet readings and, well, future semi-political plans. (Ssshhh, HAHA) Seriously?What happened to my "2 looks per week" commitment on LOOKBOOK.NU? Urgh. I'm failing … but at least I'm keeping up! WHAT I'M WEARING: Plaid...
8 tags
10 tags
Reality check: semestral break is officially over and school fever is finally back … on full heat! Probably most of us — if not all — are still in an intellectual stupor (undeniably raising my right hand up here); the sight of our teachers doodling random stuff on the board still makes us squeamish. I admit that I kind of struggled with getting my head back on the game last semester, which...
4 tags
10 tags
The Genest Infection
In a world overrun by gorehounds, art freaks and die-hard fans of the state of the art, freedom of expression has been a fundamental feat. As a fashion model in-the-making, I simply adore the artsy concepts of fashion photo shoots. I had to admit my LOOKBOOK passion is mounting this year: gradually adding the big EXTRA word to my definition of ordinary. Talk about classy and sassy! WHAT I'M...
5 tags
9 tags
The Lying Game
So, I was tediously left with post-novel visualizations after reading "The Lying Game" by Sara Shepard. A week ago, I was sitting still on a moving bus picturing the list of things I am about to do in my three-week-long semestral break: in which "book reading" was not on it. The minute I landed home, I immediately detected the book — the synopsis enticing me to read...
10 tags
Signed and Sealed
I don't get to keep my blog up to date: I probably only have the weekend to post some stuff here. Perhaps a major reason behind my sluggish updates is my overwhelming schedule packed with scholastic crap, MV shoots, dance practices and the like. Busy is the word, people! This week has been really, really hectic. WHAT I'M WEARING: Plain Orange Sweater, Dark Brown Skinny Jeans, Diamond Timepiece,...
8 tags
Midnight Romeo
Like most romantics, I am unmistakably a passionate junkie for Shakespearean tour de force. As you need more reasons to initiate a love club: fall in love with pink roses and bowties with red blazers. Looks like somebody's going to swoop for our little Romeo here! Hold up, readers . . coz' this fashion installation is hugely dedicated to Mr. William himself! WHAT I'M...
5 tags
The Christian Race
J-Zoners, unite! As enthusiasm flips the page from TGIFs to rickety funfests , it's definitely time to read up on what's in the next chapter: games and beaches, baby! Surprisingly, I was chosen as the official photographer of this bouncy social affair. Who wouldn't say no for an answer, let alone if it could add some spark into your otherwise monotone fashion life? The JZONE...
8 tags
Rugged Mentality
Hello, tumblrverse! Hankering for an out-of-the-ordinary random ramble? Well, lemme take you to somewhere outdoorsy in this "Economics" inspired casual outfit (for the love of Econ) and fashion sequence like no other! Amusing and inspiring dedication, don't you think? WHAT I'M WEARING: Blue Cardigan and Bagpack (Penshoppe), White E-Consciousness Tee (The JES), Dark Brown...
5 tags
The Pink Panther
First look this September is highly inspired by the Pink Nation. The PALAKASAN Fever is slowly diminishing, and I am, bit by bit, morphing back into my dorky student form, packed with all these academic crap and imminent midterm exams! *random sigh here* WHAT I'M WEARING: Pink Sweater (P.I.N.E.), Dark Brown Skinny Pants, Red Watch (Swatch), Diamond Clock Necklace and fashion boots (Thrifted)....
6 tags
Bcoz' I Love Pink
The very long weekend has finally come to an end. I actually had a pretty rough time figuring out how to spend four entire days alone. Well, holidays are not really that F.U.N., especially when your closest of friends went home for family gatherings. A recipe for boredom, don't you think? SPOTTED: A monster in my broken mirror. Scareeyy! HAHA. Be afraid, he can probably eat you alive....
5 tags
Eclipse Subversive
Got so lucky today. Did my usual lookbook thing with Johanna, and dined in a local restaurant called Pizzarella Bistro. Ordered a Chicken Ala Queen on their menu, and decided to hopefully create a food post on my blog after. Took photos of their Frulatto Latte too, manager saw it, and asked me if he can view the picture. Now guess what happened next!? WHAT I'M WEARING: Blue Button Down (Memo),...
5 tags
Bring the 'Boyce' Out
Hello kick-ass TUMBLR readers! Prince J is finally back after a tremendously eventful two-month hiatus. I admit I have been a little sluggish in updating my blog — promptly because I had a flood of increasingly overwhelming demands. But I have a great comeback post for y'all — PBB's eye-candy and heartthrob Francis 'Bing' Boyce, spotted in Naawan, Misamis Oriental. On...
6 tags
Nothing else spells excitement quite like a dance contest. Aside from making you initially paralyzed by a bunch of powerful dance stunts, it simply plucks you out from the torturing state of boredom. Here's our ABDC wannabe, ladies and gentlemen. All sweltering in scorching fire! That's my bestfriend, Johanna Lou. The very person who invited us in this event. Will absolutely go back...
6 tags
Photography 101
A brilliant man once said that "practice makes perfect". And just because I happen to sporadically adore travel and photography, I have personally asked my mom to let me go to Iligan after Jen spilled the Photography 101 info. So here's my attempt at doing some "constant practice". Buckle your seatbelts, amateur photographers! Coz' this is where amateurism and professionalism spells a big...
9 tags
Pista sa Nayon
Howdy folks! What's up? Well, subsequent to my larger-than-life Japan excursion and my bummer (but still amusing) Camiguin jaunt, I opted to continue my annual Naawan visit. Took the usual five-hour bus trip, ate Tasty Rice for dinner (in a moving bus), and listened to Lady Gaga's greatness while watching the epic Eragon at the same time. So much for multi-tasking! Got there by 9PM,...
8 tags
The Hunger Games
Happy hunger games, everyone!  And yes, the infection already hit me. Due to my overwhelming obsession with Suzanne Collins' The Hunger Games trilogy, I might as well blog my exhilarating THG big screen experience. Feel free to indulge yourself to this worldwide phenomenon and join the army of unpromising romantics. Movie poster, of course. I wouldn't let a chance to take a pic with this...
5 tags
6 tags
Skulls and Skeletons
Buzz kill! I can fairly say now that my profound admiration to basic white tees are at a highly advanced level. Hahaha! I posted this look a month ago in lookbook.nu,(and yeah, that was totally a month ago) LOL and this was taken simultaneously with the Red Jumpsuit Apparatus installation. Browsing time! WHAT I'M WEARING: Brown Trendy Blazer (Babara), White Skeleton Shirt (New Portside),...
4 tags
Kung Hei Fat Choi
Okay. I know it's too late. But before you react, lemme explain first. Due to some unexpected time differences, like how January 23 is so last month ago (and I might as well add the fact that I feel so lazy blogging all the recent pictorials that I had), I decided to call this installation "The Red Jumpsuit Apparatus" instead. Lol. WHAT I'M WEARING: Water Dragon Red...
5 tags
1 tag
14 tags
Tribute to John Lennon!
Ladies and gentlemen, witness the first collaboration of Kokone and yours truly. Just as I had promised a few months ago (the one where I said "if I can keep it artistically"), here's another entry at my attempt in following Leonardo's footsteps. (Too ambitious? I know. Can't help it, I dream big!) This was really a funny and memorable installation bcoz' we...
7 tags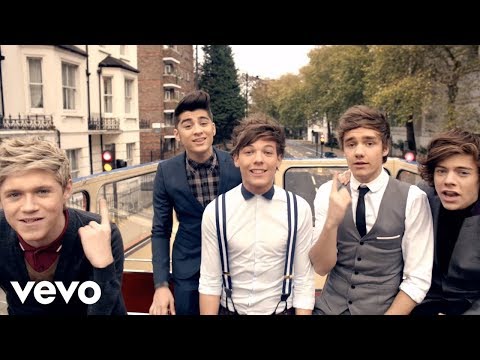 11 tags
8 tags
Enteng ng Ina Mo
January 15, 2012 Dear Diary. So I literally experienced poverty yesterday. I had P39.00 left in my pocket … good thing Juna extended her helping hand, and let me borrow twenty pesos for my Cornetto cravings. Being in my room alone was really cheerless. Mom sent me my weekly allowance today, well, I couldn't be happier. And since most of our bhauz buddies went to Naawan, we (with Juna and...
6 tags
G.T.K.Y.M.
January 14, 2012 Dear Diary. Due to our Management professor's tardiness, we practically had the chance to visit a salon. Jen and I accompanied Rozlene at Allure. The place was really wonderful. And super silent … that I almost slept in their couch. (Lomo effect on photo below) Jen was sharing her date experiences but she refused to call it "dates". She termed it "G.T.K.Y.M.". I was...
7 tags
The J Force Productions
January 13, 2012 Dear Diary. So we presented our Prezi business proposal on BUS IT 5 today. My business is called The J Force Productions (a dance company, so to speak). As usual, I was confident. (I always am. I'm a junkie when it comes to public speaking.) Somehow, I dream of becoming a newscaster someday. So much for versatility! — Your future newscaster, J.
7 tags
Post Office
January 12, 2012 Dear Diary. Johanna and I went to the post office today to grab an authenticated copy of her Lola's birth certificate. The place was not that crowded as I imagined it to be. Or maybe I'm a little lucky when it comes to timing. It took us hours though, so you can imagine a long session of photo-taking happening while we're waiting. (Not to mention the crazy sight-seeing and...
9 tags
Indifference
January 11, 2012 Dear Diary. Of two things I discovered about the word "indifference" today … first, that its supposed-to-be-plural form indifferences doesn't exist (well, in most dictionaries and in auto-correct), and second, that it's not the synonym for similarities. Ohwell, I guess my logophilia is at its climax. Such a wordy fellow.  — A lover of words (always will be), J.
8 tags
First Day
January 10, 2012 Dear Diary. Okay. I miss these girls so much. Haven't talked to them thru phone during the break, so I guess that pretty much explains my vibrant enthusiasm to see them again. And BTW, I already posted by 3rd LOOKBOOK outfit this year. I called the installation "Har de Har Har". Feel free to check it out here. — A hopeless romantic, J.
10 tags
Segunda Mano
January 09, 2012 Dear Diary. Today marks the grand reunion of the "Circle of Friends" after the seemingly long Christmas break. For their first venture in 2012 together … a big-screen horror experience. And guess what movie? Yeah right, Segunda Mano. Creepy. — A horror fanatic, J.
10 tags
Anak Zoling Resort
January 08, 2012 Dear Diary. And so the "Adventures of the Strangers in a Solemn Land" continues. With these four lovely characters, discover the exciting activities that Naawan has to offer. From swimming pools … attractive provincial views … and enormous croc figures. And for the highlight, catch the "Meow, Meow" video to be uploaded soon. So stay tuned! — A proficient "laagan"...
8 tags
Early Birds, Part 2
January 07, 2012 Dear Diary. Due to my sometimes infuriating talent in time management, Mingz and Jeffrey took the risk of waiting. They say "patience is a virtue". I bet these two somehow believes in it. Lucky for J. HAHA! We took the bus by 4PM, ate a lot of stuff (peanuts, chicharon, choco crinkles , ETC.) on the way and entered Naawan by 4:30. As expected, Johanna's family — her mom, Tita...
6 tags
Early Birds, Part 1
January 07, 2012 Dear Diary. Okay. You can call me a certified "Party Animal" now. This was my first bar-hopping experience for 2012 … with early birds Mingz, Johanna and Jeffrey. I arrived by 10PM in Iligan yesterday. With Jeffrey's help, we made it just in time for a grand party entrance in V-Mart (as usual). By morning, they helped me carry my stuff to Cove's, followed by a three-hour...
6 tags
Fully Packed
January 06, 2012 Dear Diary. I was never really a fan of farewell moments. As it turned out, I have developed this extreme preference of being the one who leaves, than being the one left behind. But today, leaving home wasn't that awful. Perhaps I had more important things on my mind. Goodbye, for now, home sweet home.  — Sincerely yours, J.
8 tags
Family First
January 05, 2012 Dear Diary. I am about to go back to Iligan tomorrow. Of course, I wouldn't miss the chance of eating the famous Gingoog "kwek-kwek" while I'm still here. I'm considering eating two pieces (or maybe, three), if my stomach can still process everything I just ate. With Ate Cokecake, Giovanne, Heather, Nico and Abing, I had a really fun dinner at...
9 tags
The Naked Truth
January 04, 2012 Dear Diary. With high hopes of becoming a professional writer someday, I started writing my own book. — Future novelist, J.
7 tags
The 9th Day
January 03, 2012 Dear Diary. Nine days had passed since Aunt Lilia died. In memorial, we had a little family gathering with really awesome Filipino dishes. Chicken Adobo. Afritada. Pinoy Chicken Curry. Bola-bola. And the fruit salad, hmmm … a satisfying ender. Truly, "wala nang tatalo pa sa lasang Pinoy." (I didn't have a picture of the occasion, so I uploaded a different one instead.)  ...